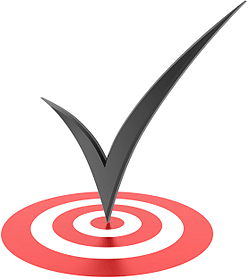 A comprehensive review of your website traffic and a little bit of elbow grease can turn your site's visitors into paying customers. Knowing where your visitors are coming from, what pages they are visiting, how long they stay, and which pages they leave your site from can give you the ammunition you need to target your existing visitors for conversion. Whether it be the completion of an online form, sending you an email, or ideally placing a phone call to you – visitors can be inspired to do just that by making a few changes to your site.
But it all starts with the analysis….for as little as $150
At OurWebmaster, we have an arsenal of tools at our disposal to measure your site's effectiveness. We use online programs like Google Analytics, highly rated packages like WebCEO, and our own proprietary programs to prepare an in-depth analysis for you.
Let OurWebmaster review your site statistics and make suggestions for site changes. Depending on the size and nature of your site, we can provide website analysis services for as little as $150.
Give OurWebmaster a call at 541-247-0691 or email us. We'll gladly spend a few minutes getting to know you and your site better and give you an estimate for your site's in-depth traffic analysis.